This is a collection of the entire, growing series of posts about the 'little of visualisation design', respecting the small decisions that make a big difference towards the good and bad of this discipline. In each post I'm going to focus on just one small matter – a singular good or bad design choice – as demonstrated by a sample project. Each project may have many effective and ineffective aspects, but I'm just commenting on one.
---
Part 1: Duplicate labelling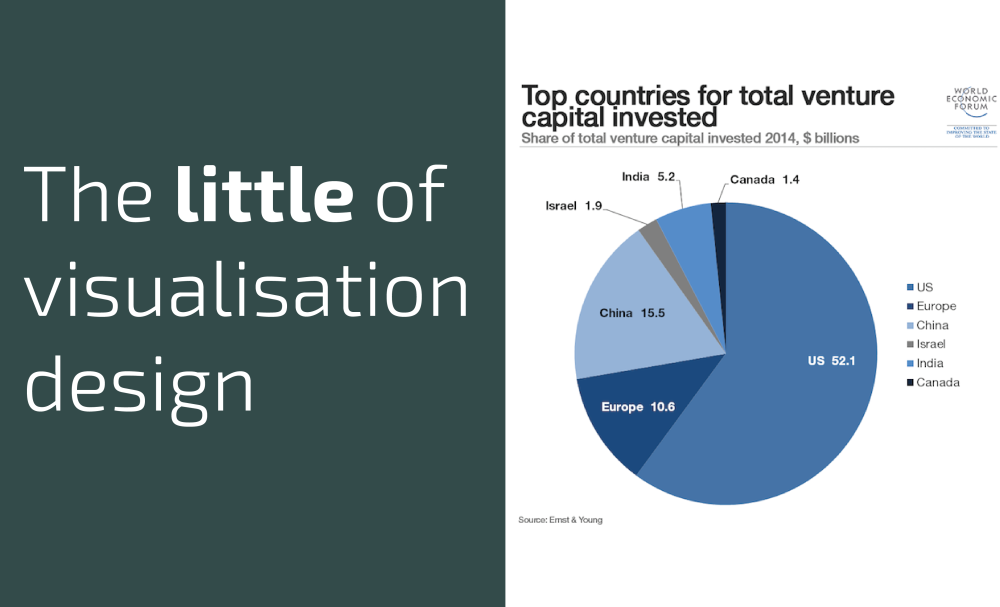 Part 2: Axis-scaling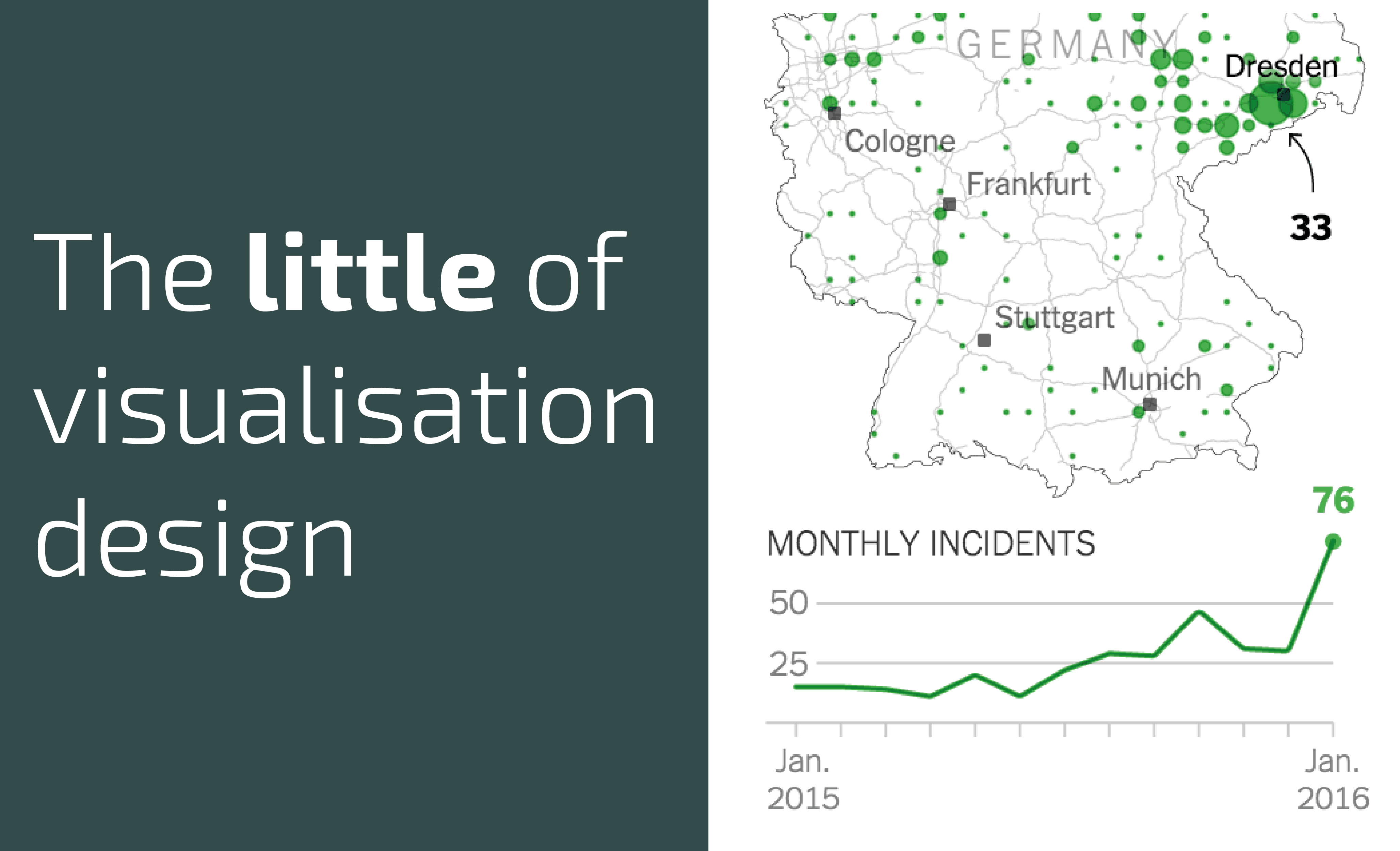 Part 3: Integrating graphics into text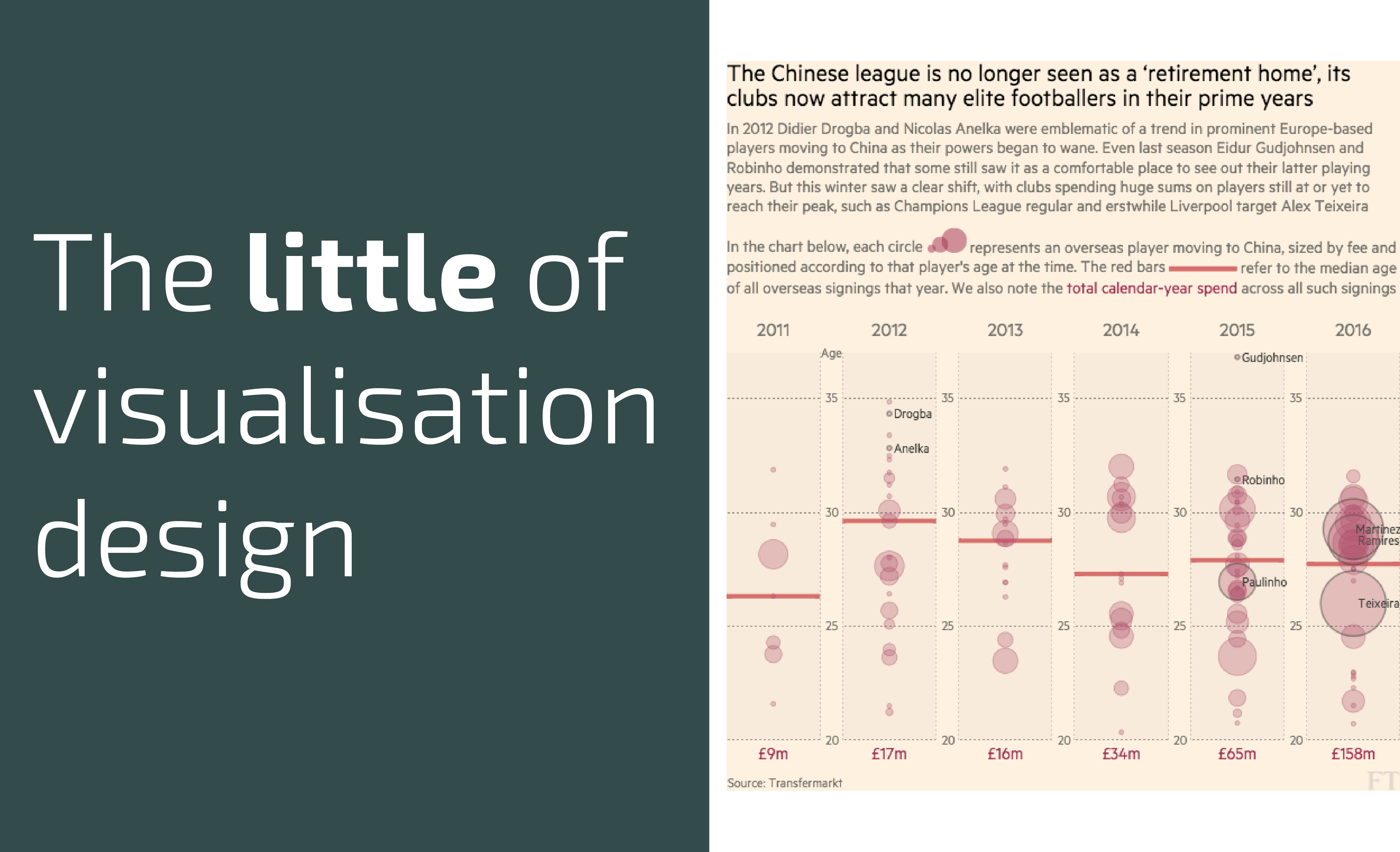 Part 4: Data doubts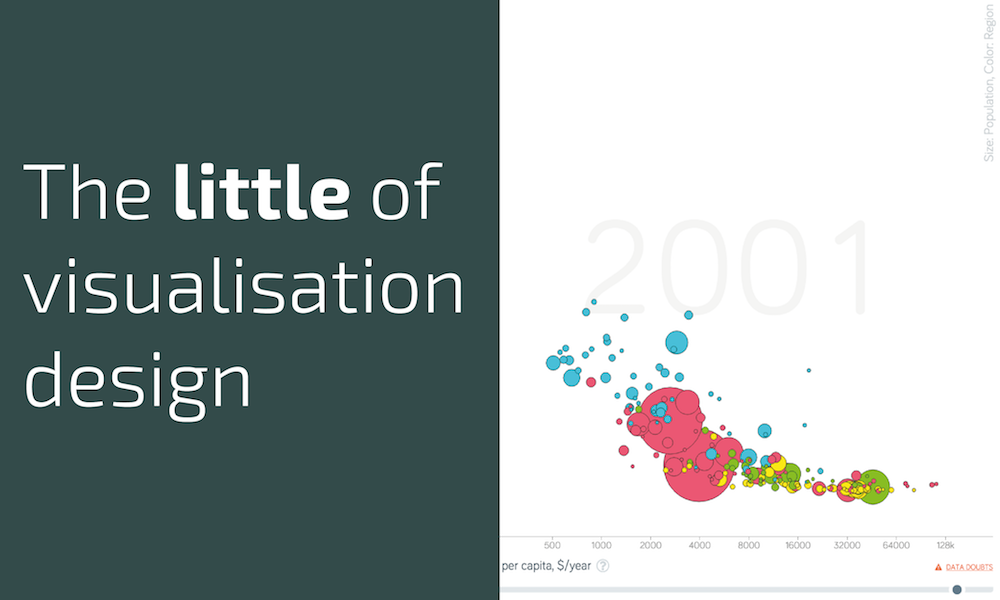 Part 5: Axis line fading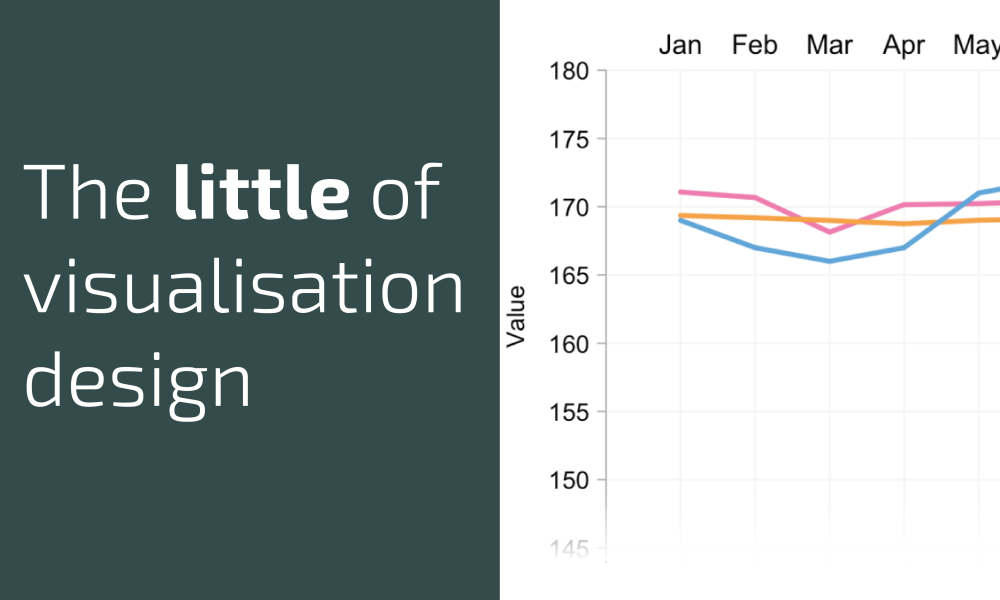 Part 6: Imposed colours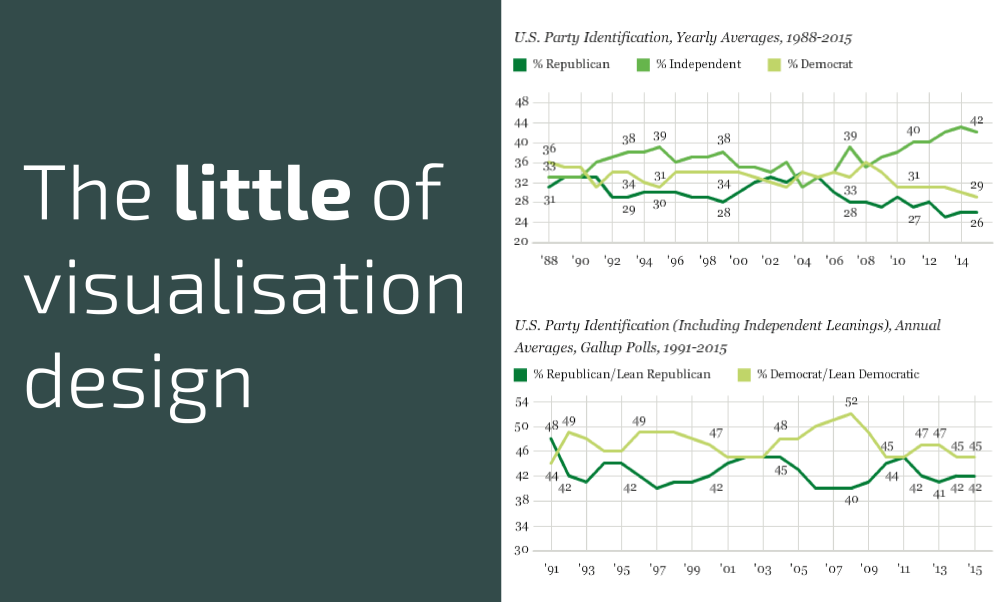 Part 7: Connecting data points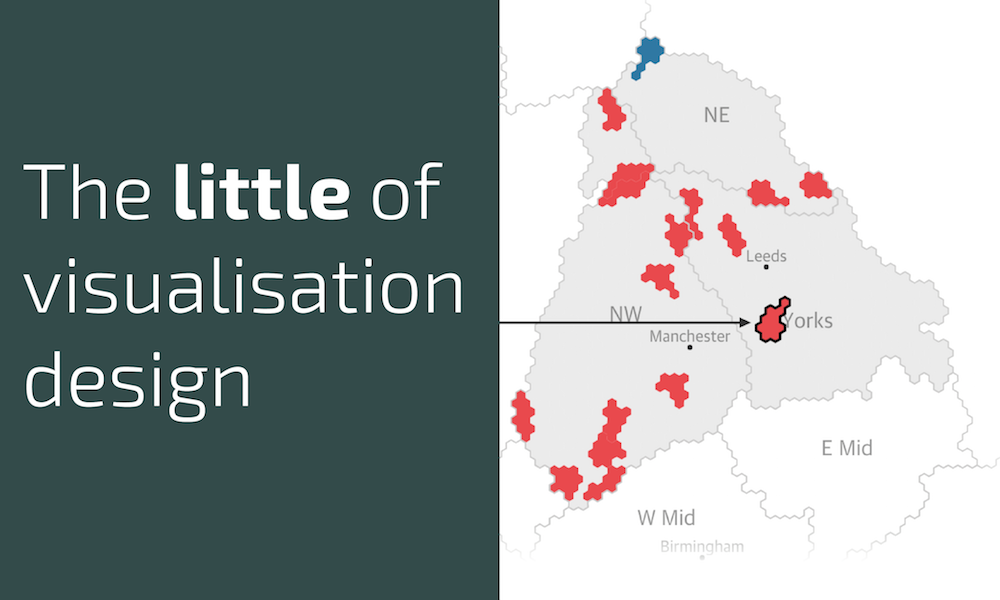 Part 8: Chart orientation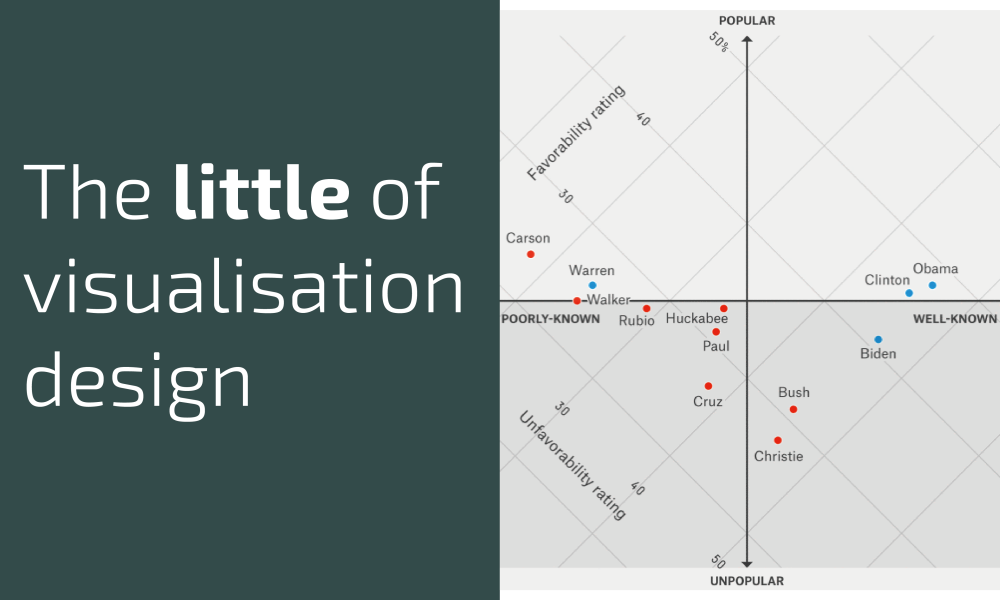 Part 9: Juxtaposing photo-imagery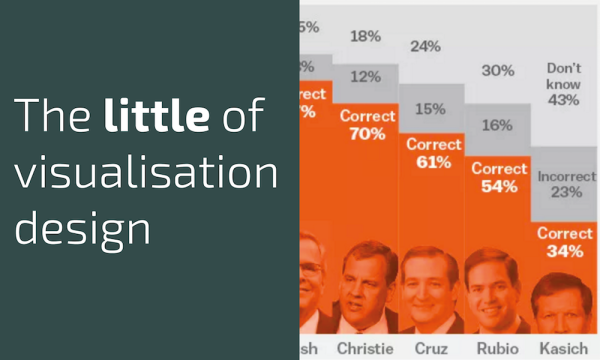 Part 10: Enhanced annotations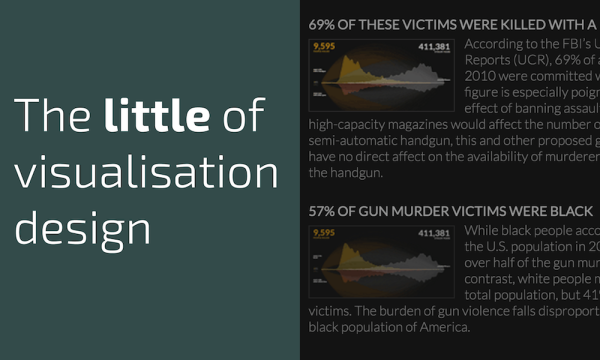 Part 11: Divergent colour shades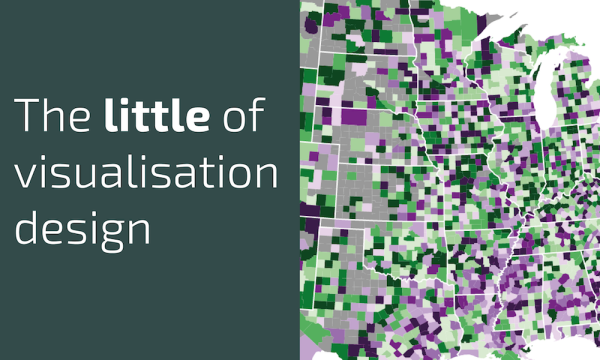 Part 12: Visual guides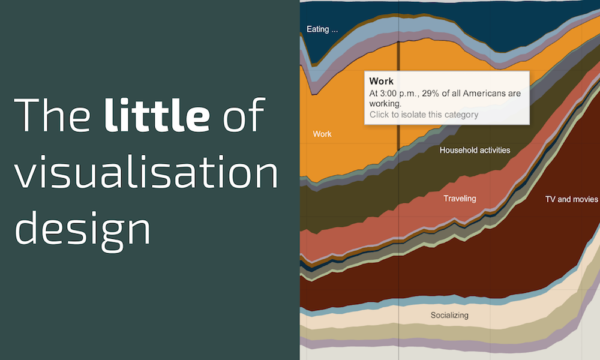 Part 13: Orientation assistance
Part 14: Better colour keys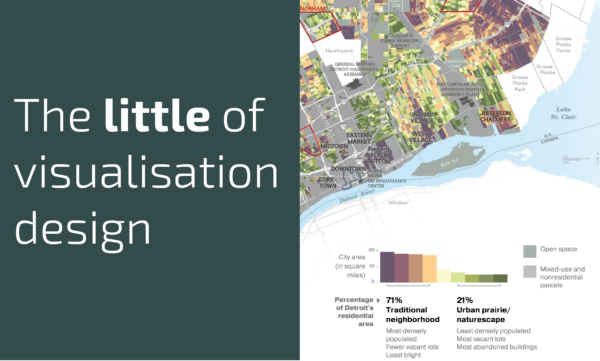 Part 15: Colour key titles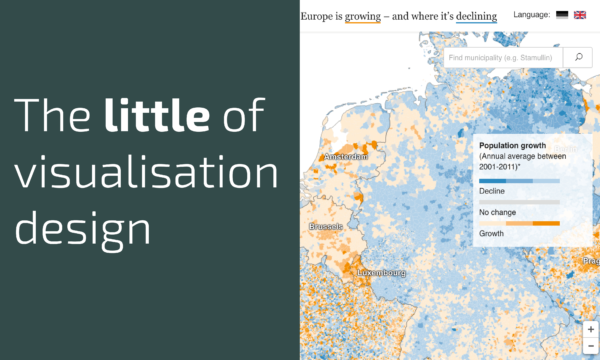 Part 16: Exceptional composition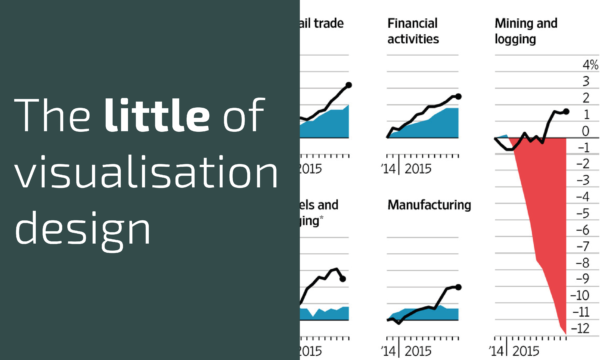 Part 17: Spatial referencing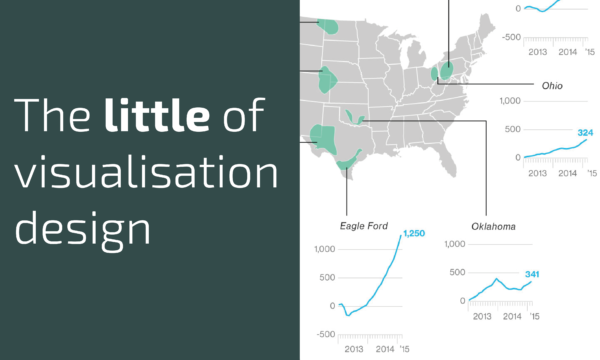 Part 18: Label alignment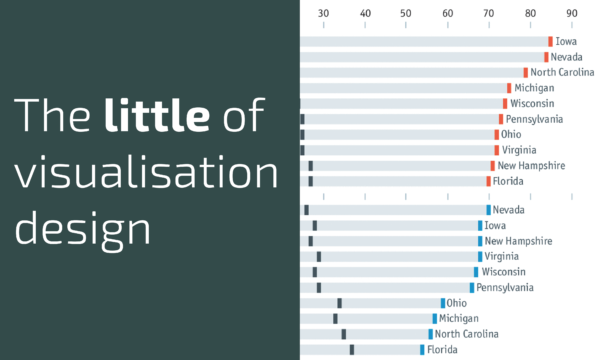 Part 19: Editorial salience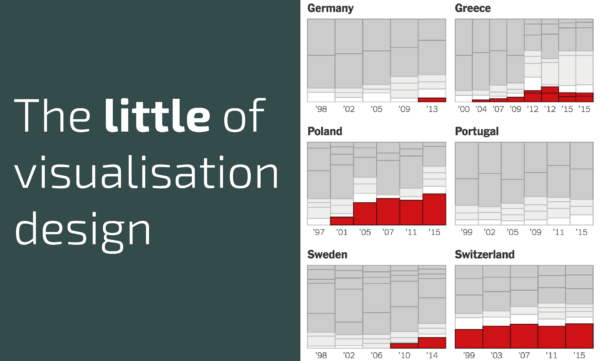 Part 20: Eliminating mistakes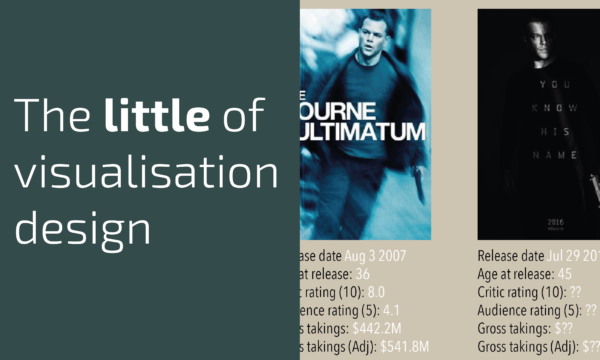 Part 21: Central baseline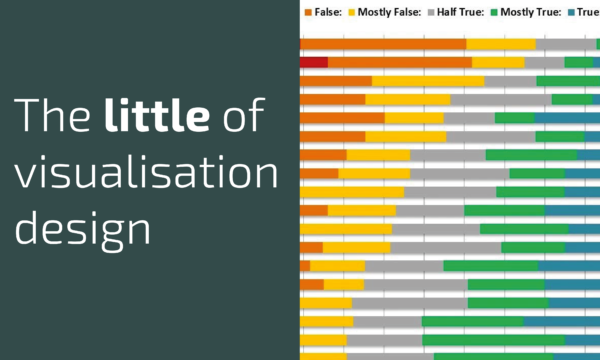 Part 22: 'Show Gary Johnson'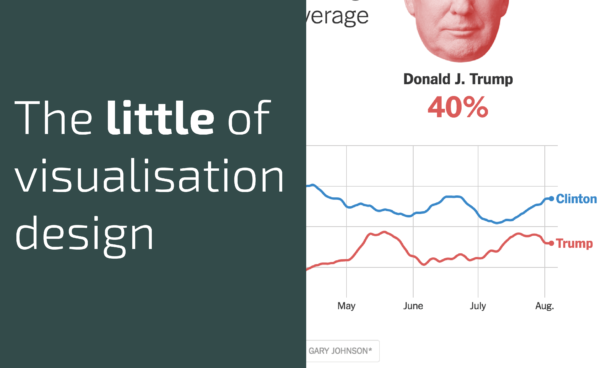 Part 23: Locating Y-axis Labels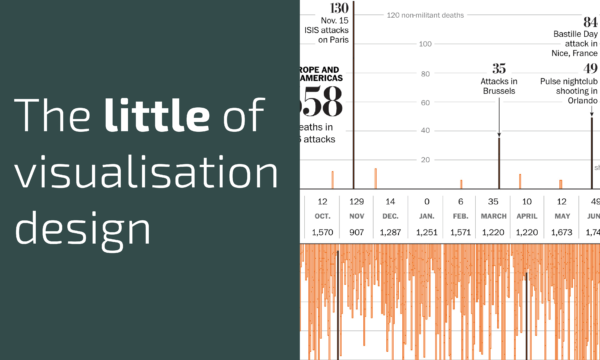 Part 24: (Mis)handling Long Values
Part 25: Arrows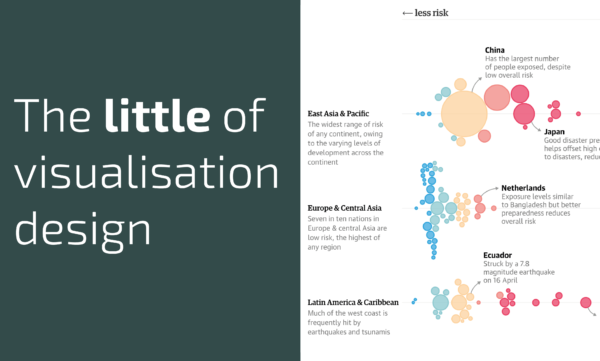 Part 26: Grid Map Legend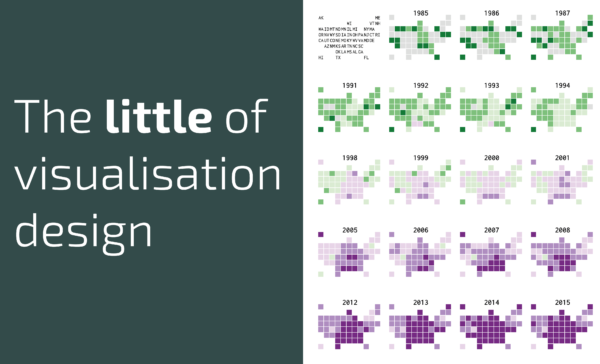 Part 27: Reset button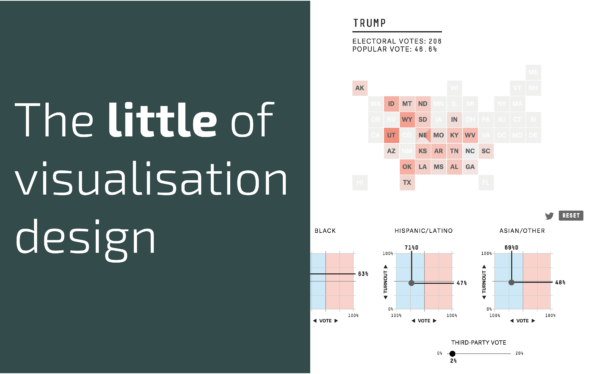 Part 28: Reader guides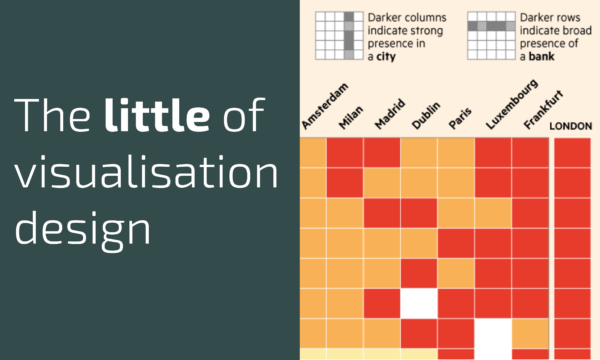 Part 29: Editorial overlays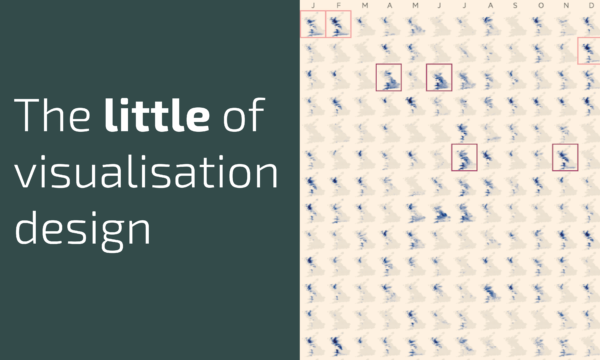 Part 30: Call to action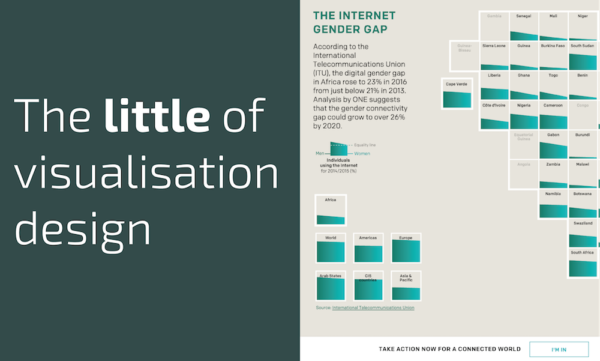 Part 31: Seamless help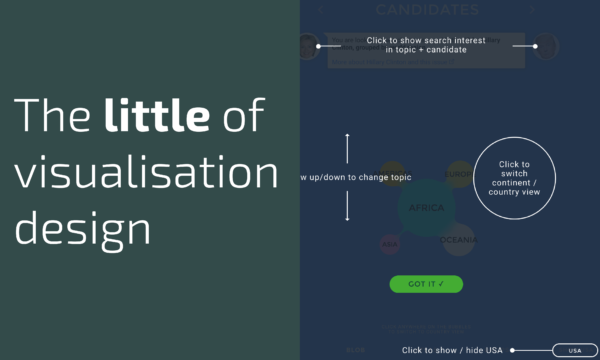 Part 32: Cropping outliers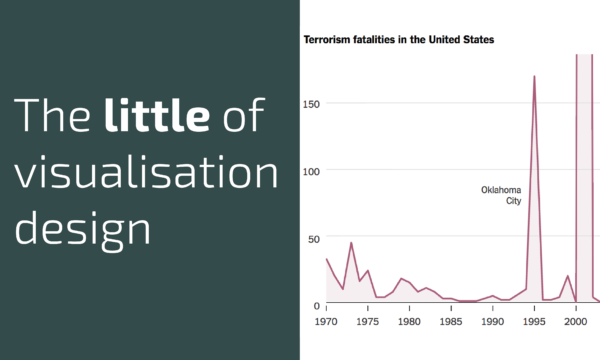 Part 33: Utilising archetypes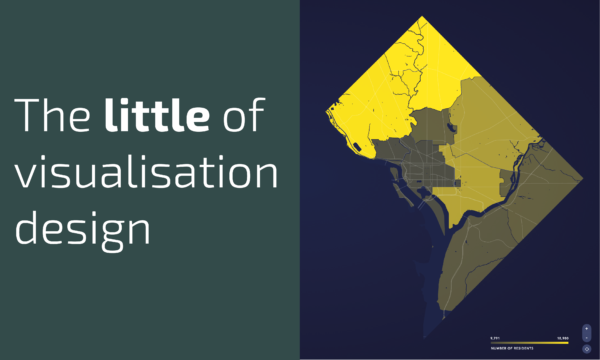 Part 34: Statements of accuracy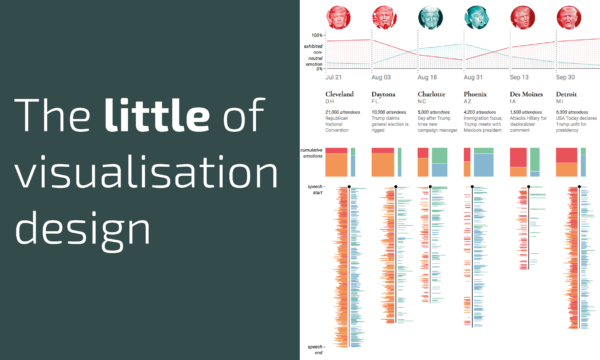 Part 35: Composition of photo-imagery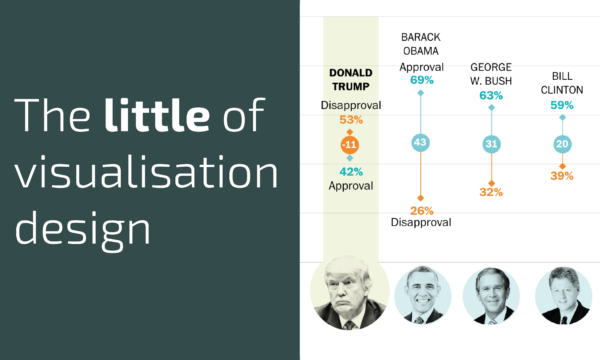 Part 36: Cropped gridlines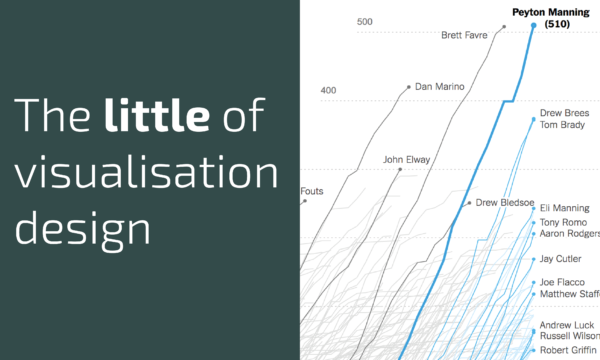 Part 37: Consistent row spacing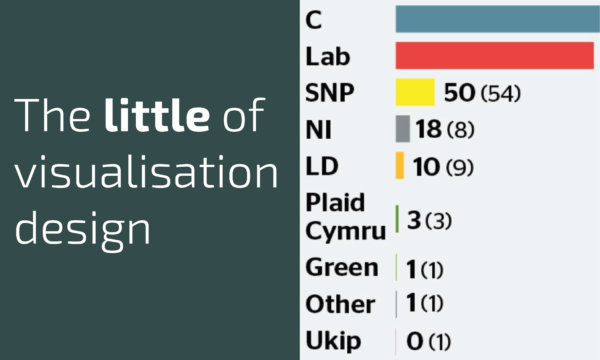 Part 38: Sketchy-styled annotations
Part 39: Unnecessary brainwork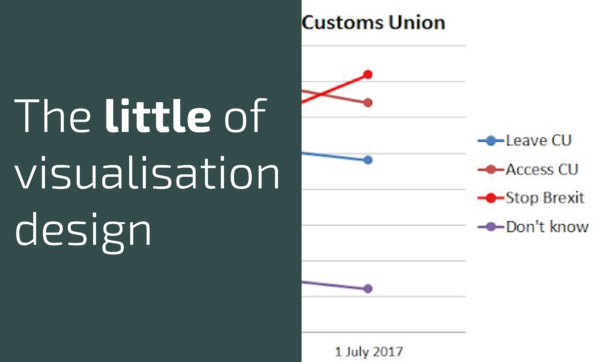 Part 40: Axis label intervals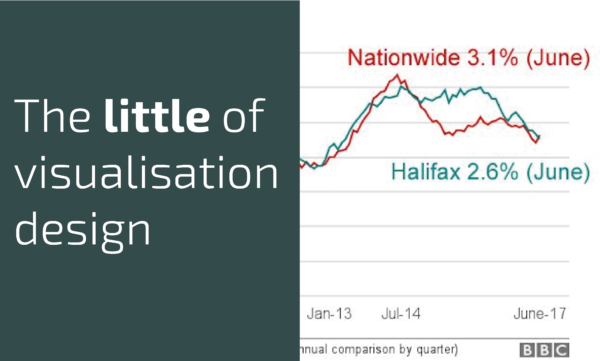 Part 41: Distinct colouring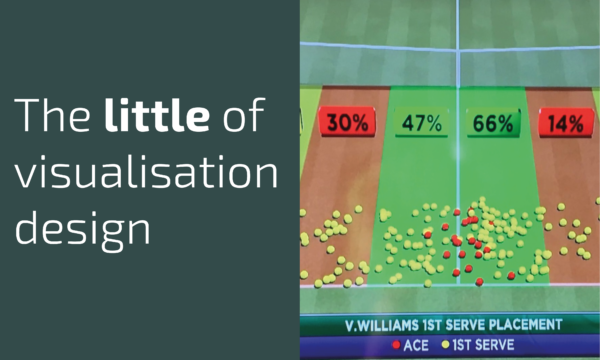 Part 42: Fading small values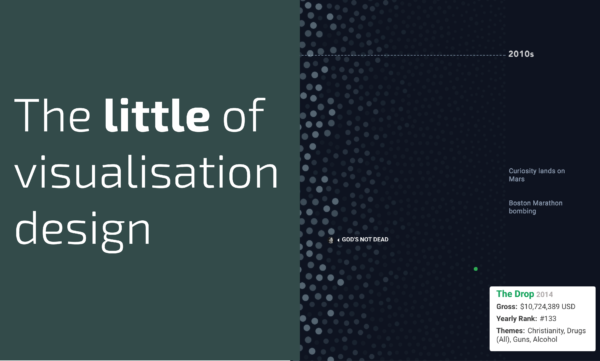 Part 43: Z-sorting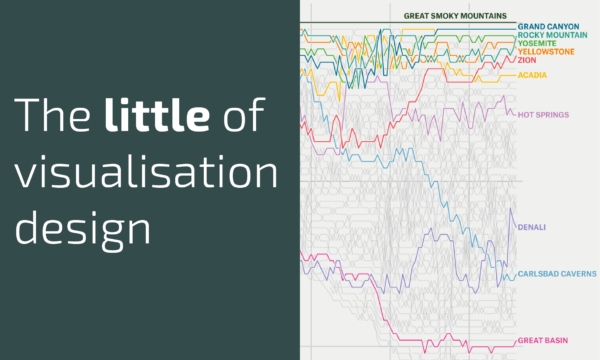 Part 44: Invisible visible gridlines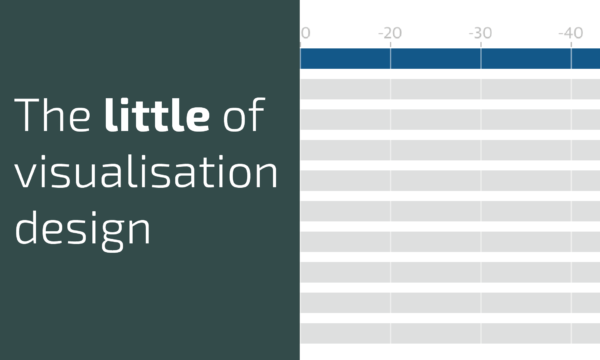 Part 45: Exploiting heading space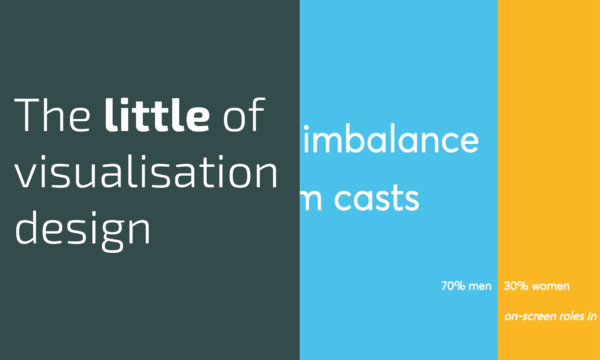 Part 46: Annotation redundancy?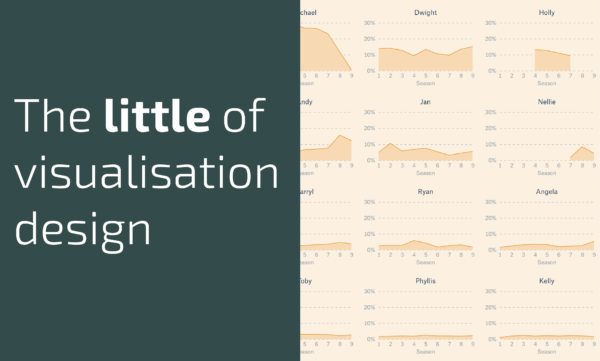 Part 47: Clever label placement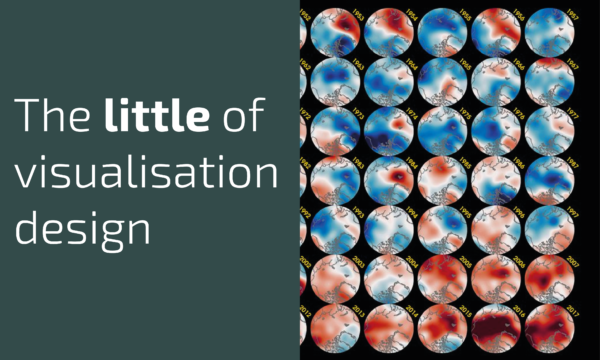 Part 48: Sensible axis intervals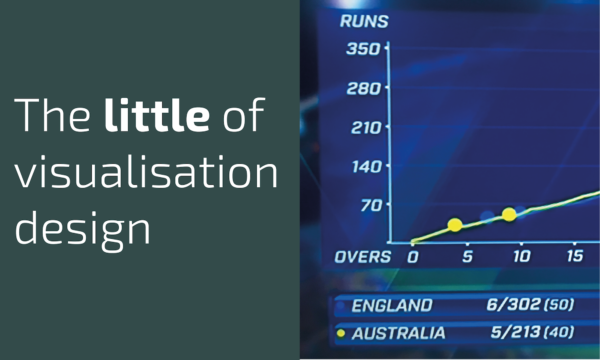 Part 49: Scale comparisons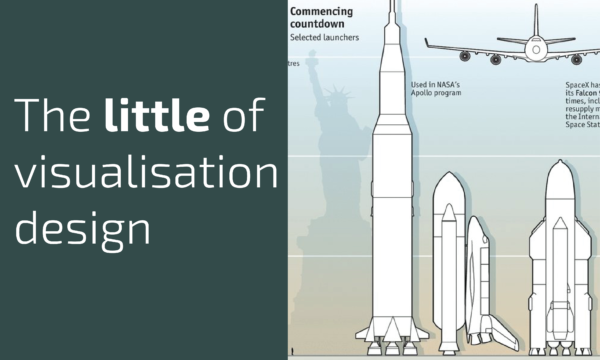 Part 50: Pictogram composition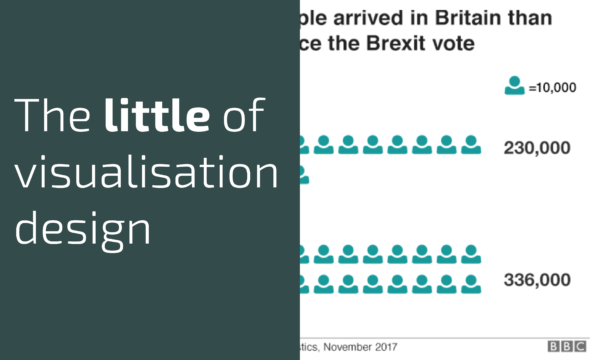 Part 51: Exceeding spatial limits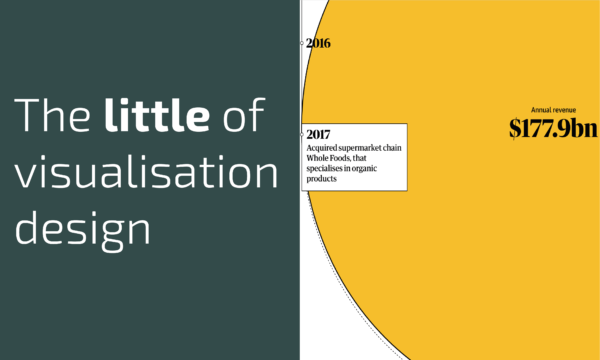 Part 52: Framing containers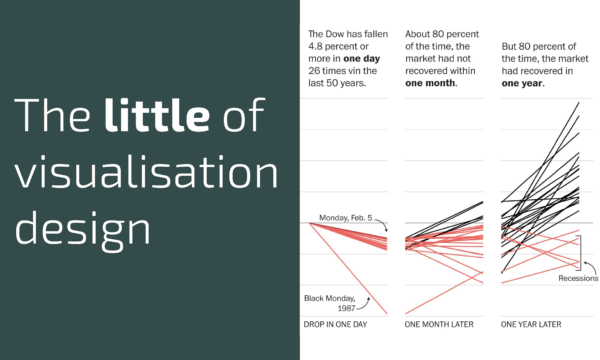 Part 53: Thumbnail map reference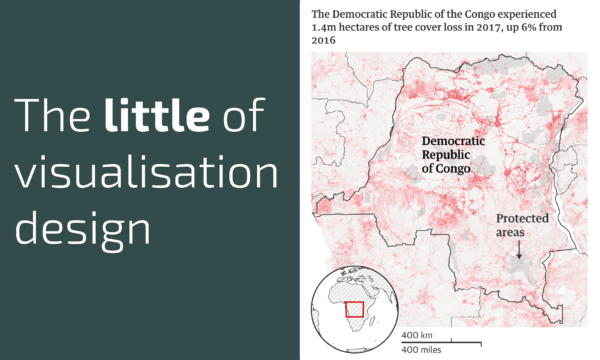 Part 54: Axis line truncation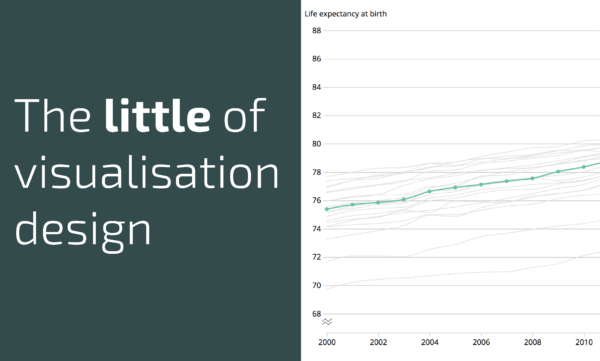 Part 55: Redundant encoding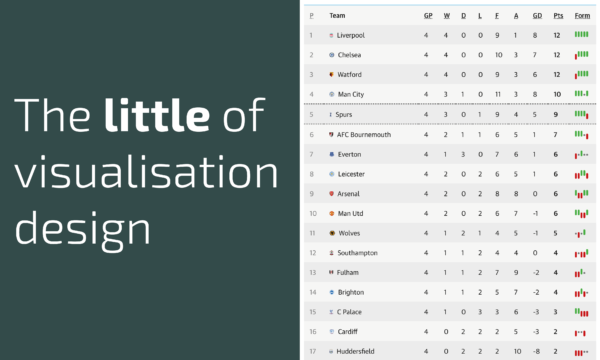 Part 56: Value dissonance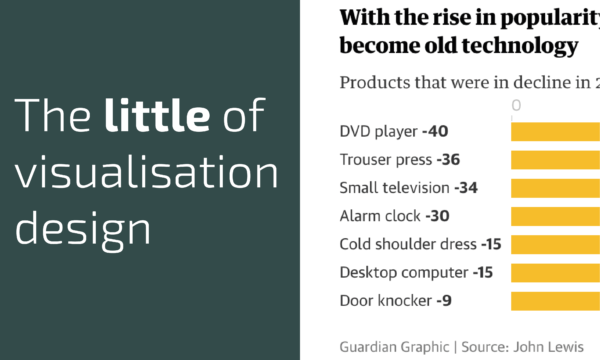 Part 57: Baseline styling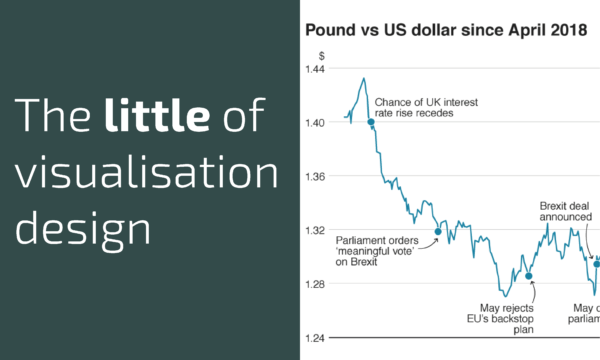 Part 58: Chart-pattern highlighters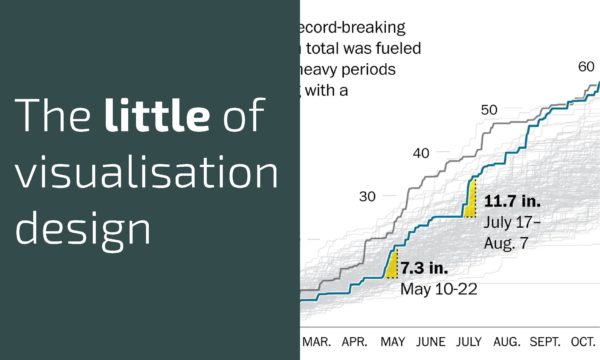 Part 59: Value label colouring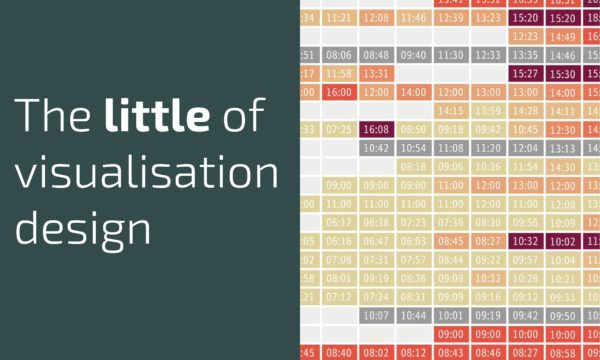 Part 60: Value label styling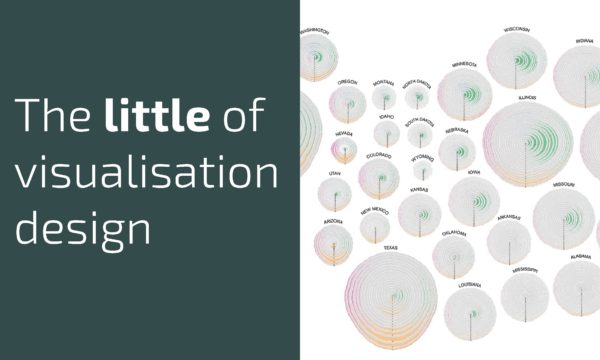 Part 61: Exploiting shapes and spaces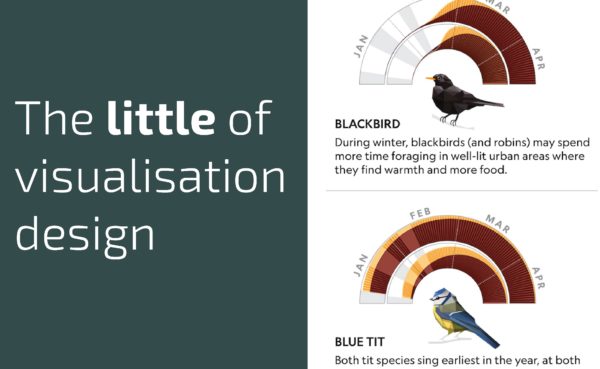 Part 62: Misleading size cues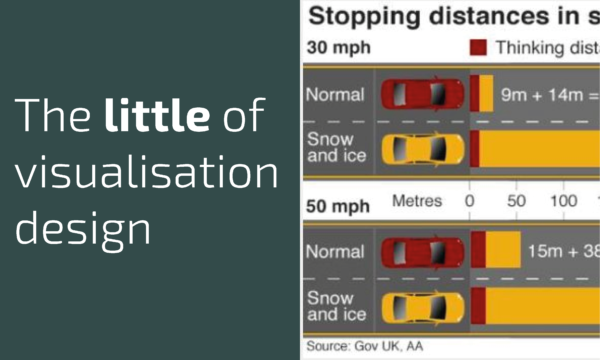 Part 63: Reading assistance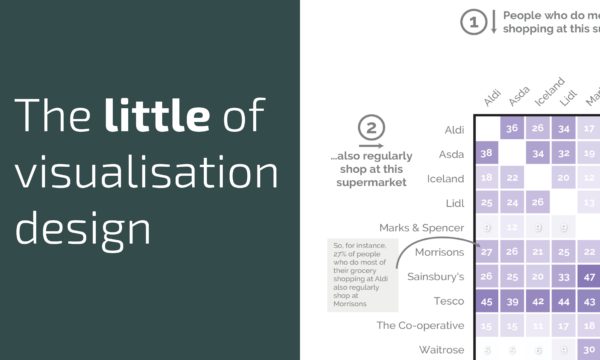 Part 64: Irregular axis scales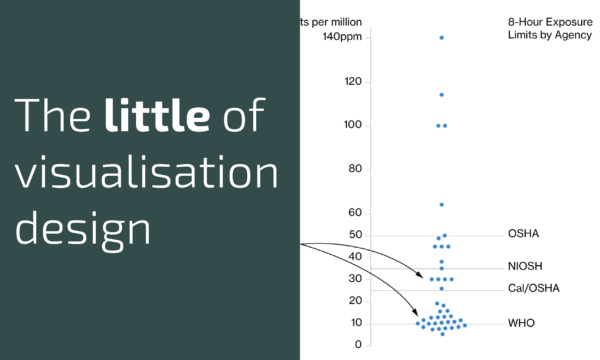 Part 65: Structural colour associations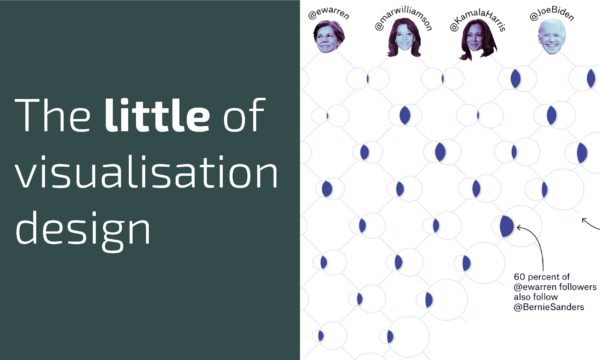 Part 66: User-interaction prompts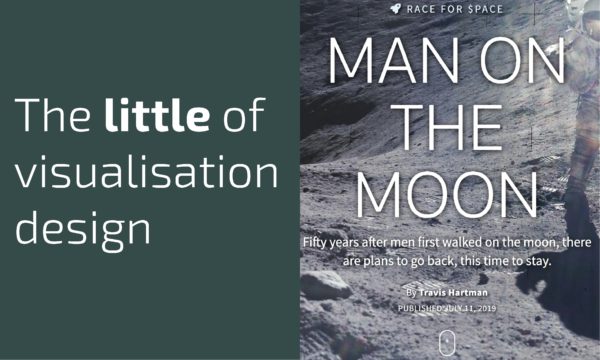 Part 67: Expanded chart view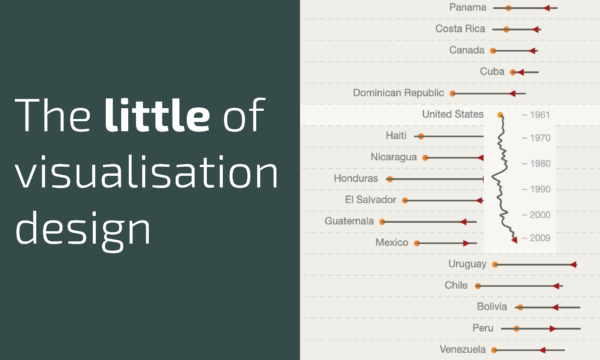 Part 68: Faded value labels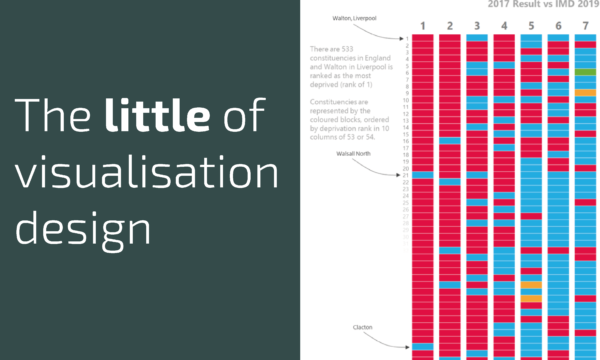 Part 69: Redundant axis scales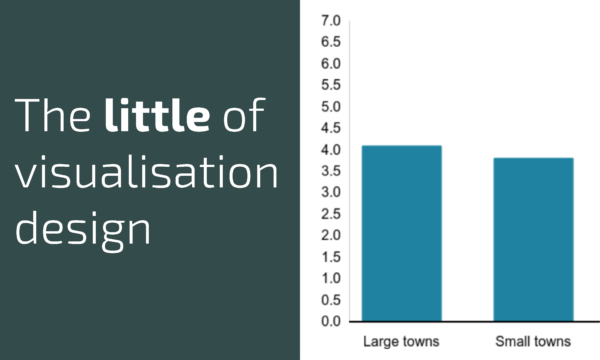 Part 70: Clever transition effects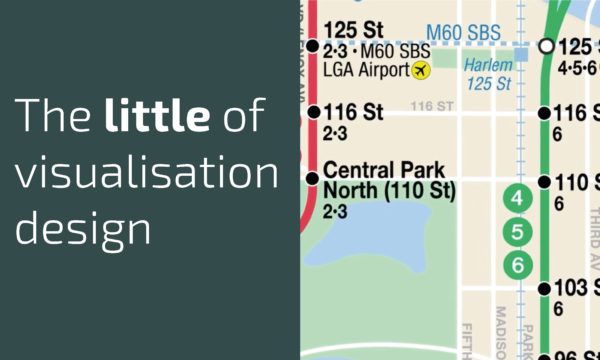 Part 71: Lasso rope pointer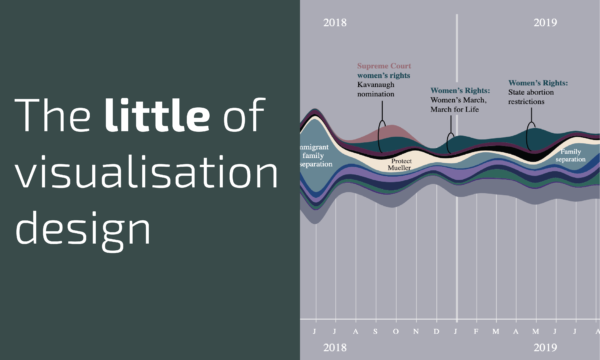 Part 72: Colouring for editorial emphasis