This is a slight departure from the normal topics covered on this blog, though it does still concern creativity and the use of materials to create representations. I wanted to share a more personal, non-work related piece in celebration of artistic talent.
It is coming up to 4 years ago since my Dad passed away. When my Mum was recently packing up to move house she encountered the task of deciding what to do with all the tools and bits of scrap that my Dad had amassed. He was a mechanic in his early working years and then, having left the trade, he continued to be enthusiastic about making and fixing everything and anything.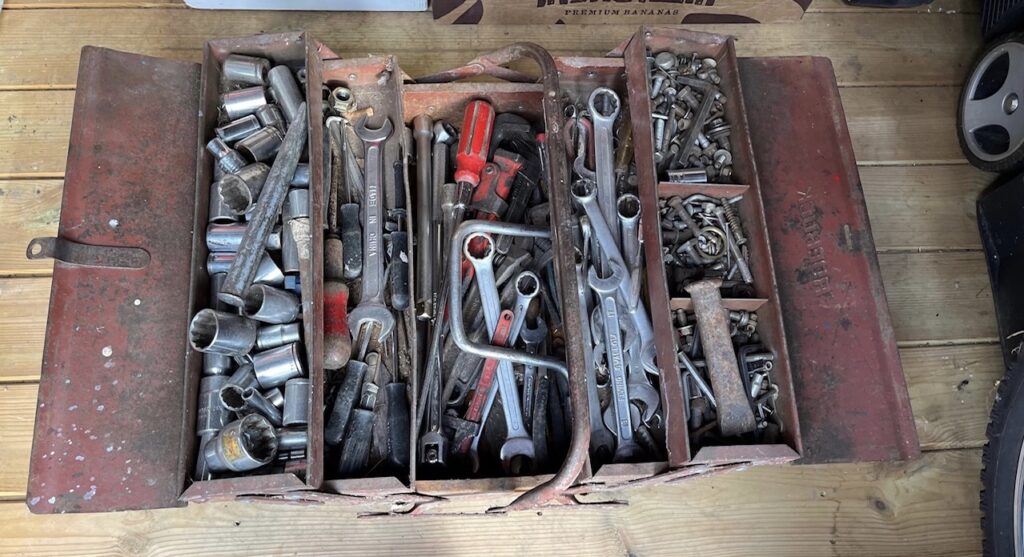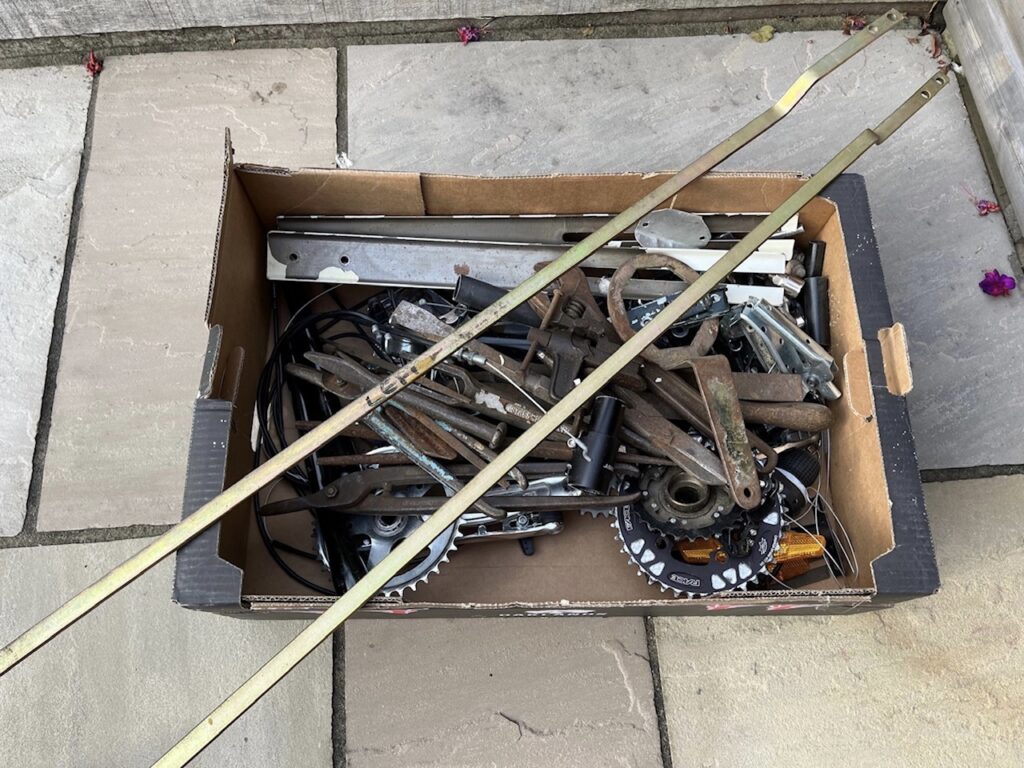 The obvious options for my Mum were to pack it up and take it with her to the new house and continue to store it all in the garage, or take it to a scrap merchant for recycling.
A less obvious option, perhaps, was to do something more creative with it. Enter Jason Heppenstall.
Jason is a scrap metal artist from Huddersfield, working out of his workshop in Wakefield. Under the guise of HeppoArt, he creates incredible pieces of abstract and figurative metal sculptures for public and private spaces. Having found Jason's profile online, and seen his portfolio of work, it felt like a decision about what to do with all this scrap was clear: commission a sculpture to represent Dad, for Mum, using Dad's tools and scrap as the raw materials.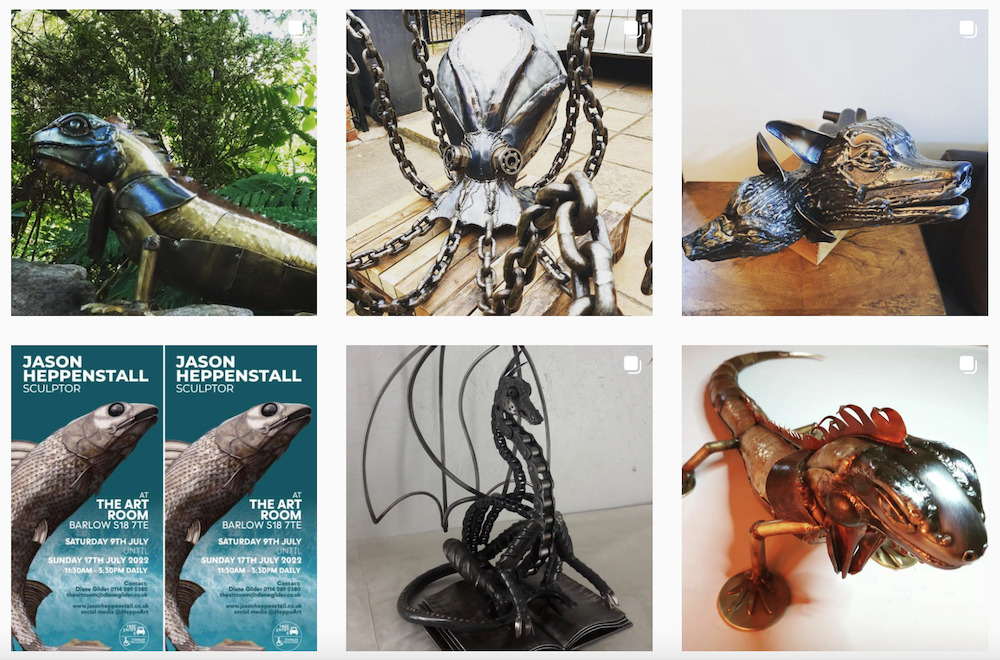 One of Dad's passions in later life was fishing and we have a favourite photo of him on one of his final fishing trips when he landed a bunch of common carp. Consulting with Jason, we decided it would be very cool to try and capture a perspective of Dad's hands holding his prize catch, based on this photo and other similar ones to give him different perspectives of reference to work with.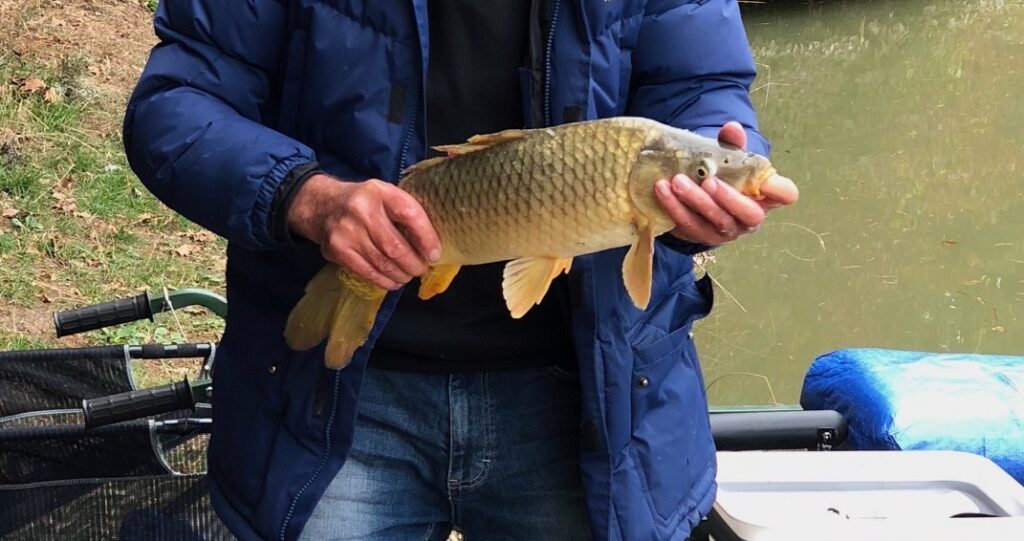 Jason was really enthusiastic about the prospect of working on this brief, and I was very excited by the prospect of what would materialise, so I delivered a boot full of metal to his workshop and left it with him!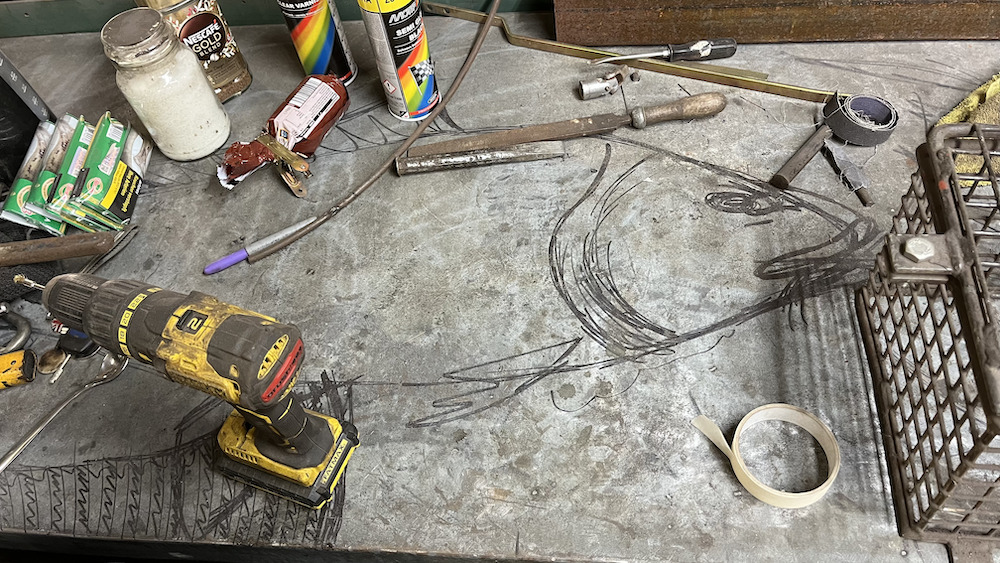 A few weeks later, I got a message from Jason that progress was going well, he was really happy with how it was forming up and it would be ready in time for me to deliver it to Mum, in her new house, in time for Christmas.
So here's the result!
Here are a few shots of the incredible sculpture that my Mum has decided to name 'In Safe Hands'. The first few pics are from when I first saw it in Jason's workshop, and the rest are of the sculpture in its temporary place in Mum's garden.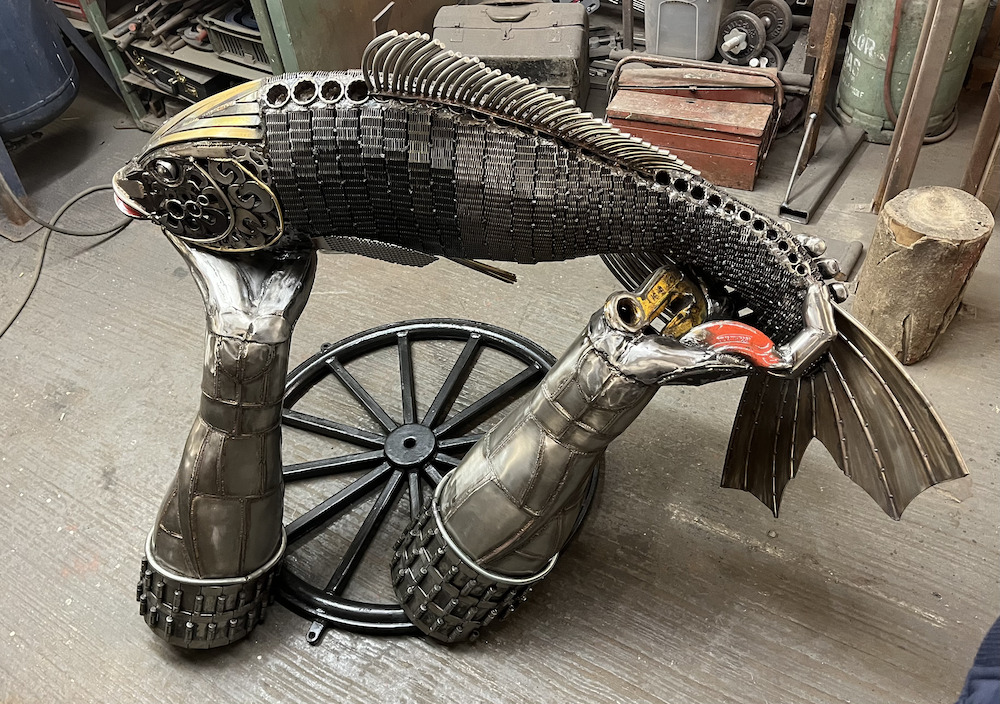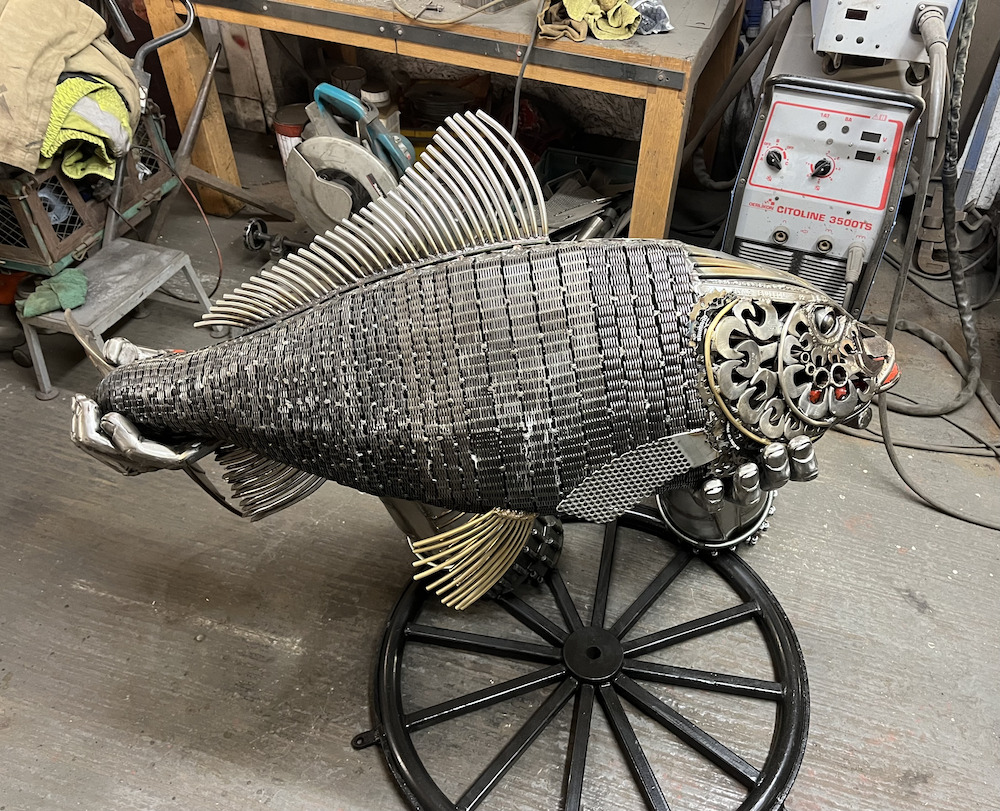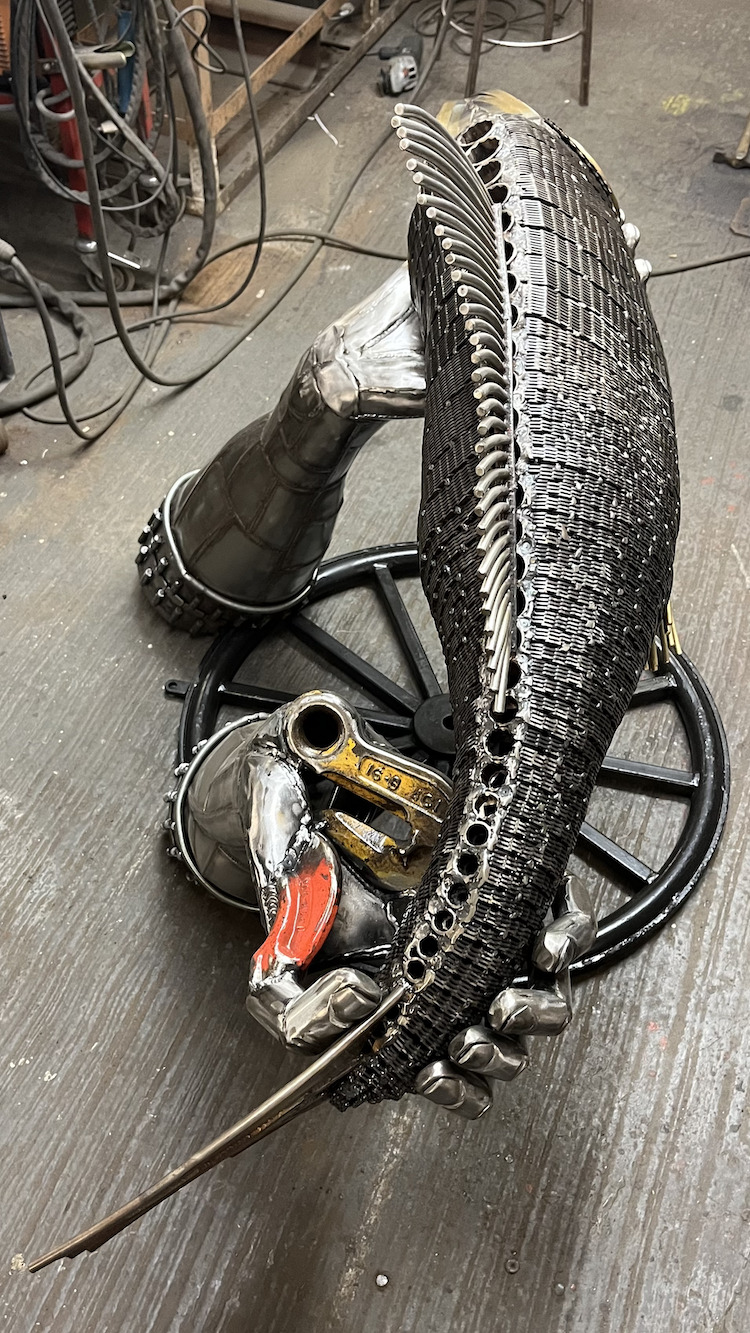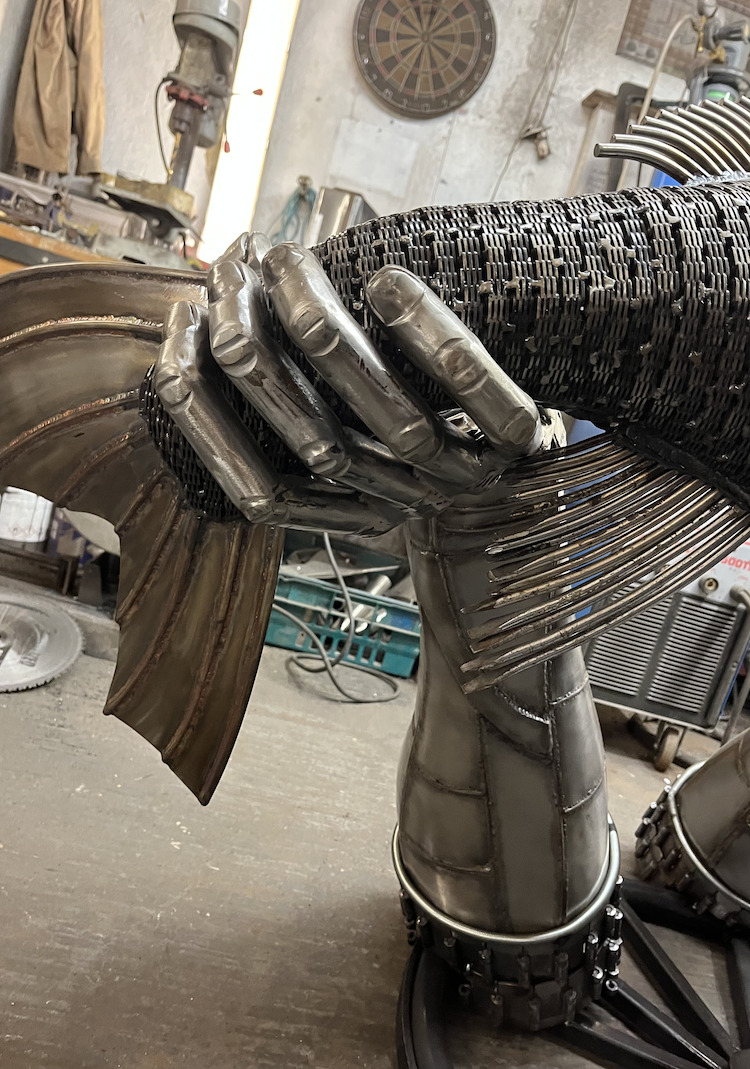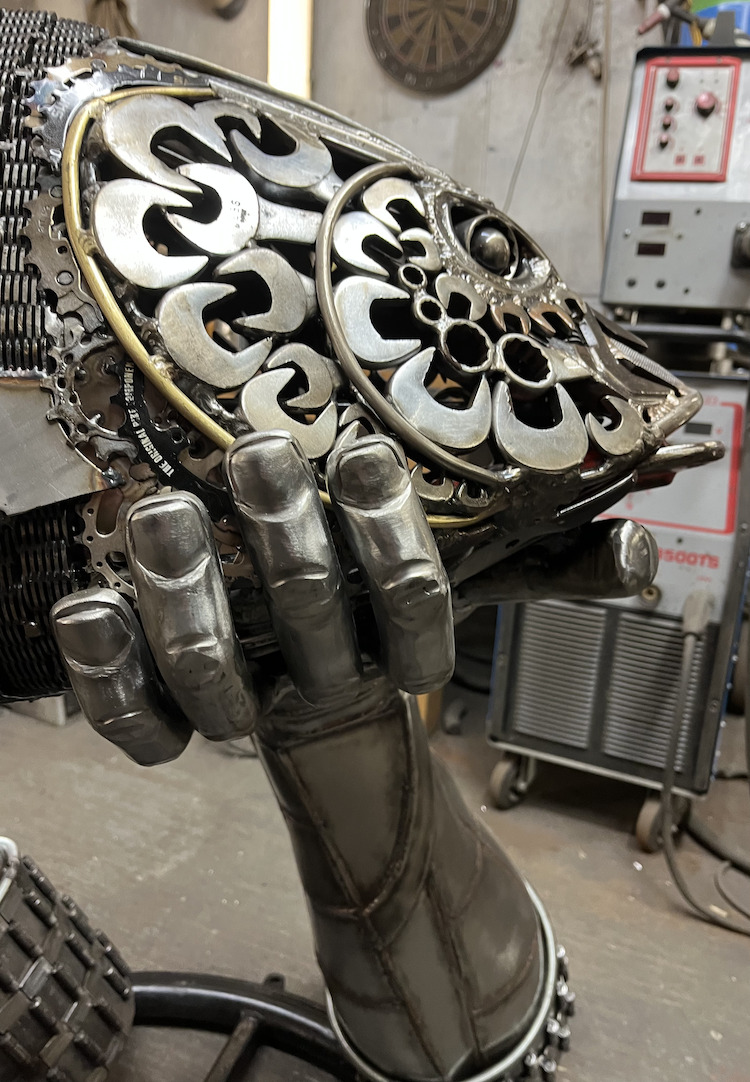 The final piece was supplemented with additional metal tracks for the fish scales and cuffs, two hefty pick-up truck hooks for the mouth and thumb, and sheet steel used to form the hands and wrists. Additionally a cart wheel, obtained from a supermarket, is used as the supporting base.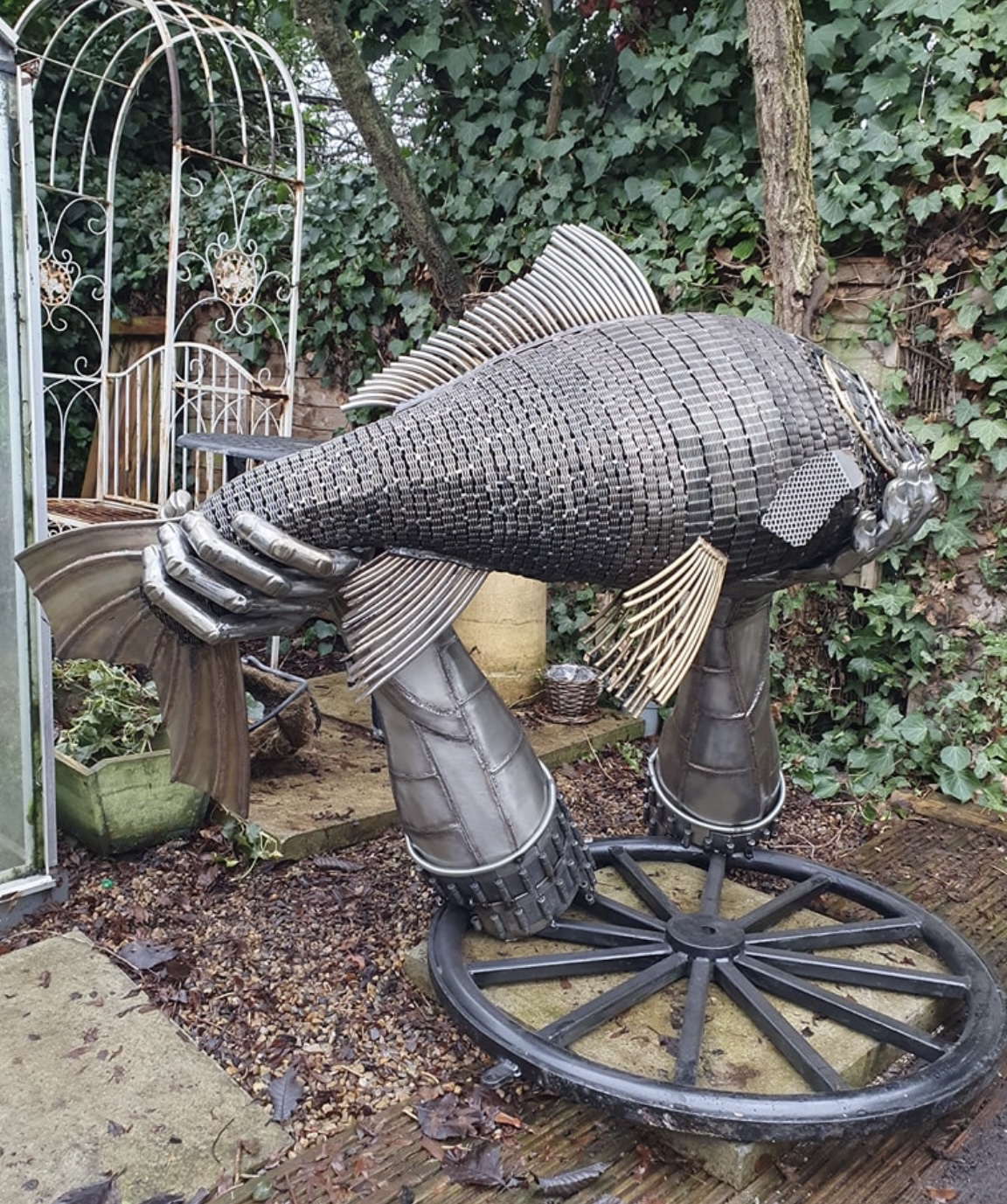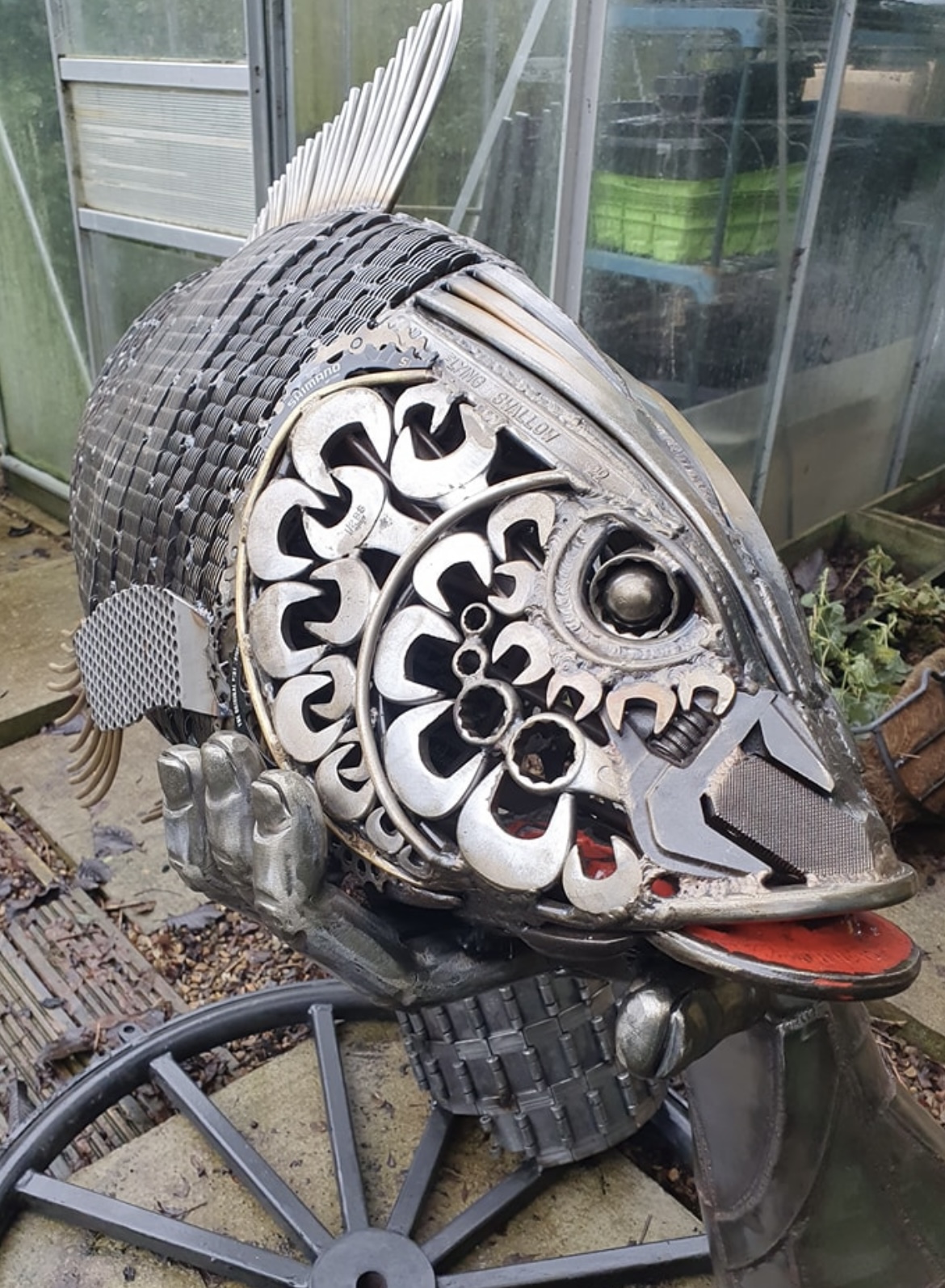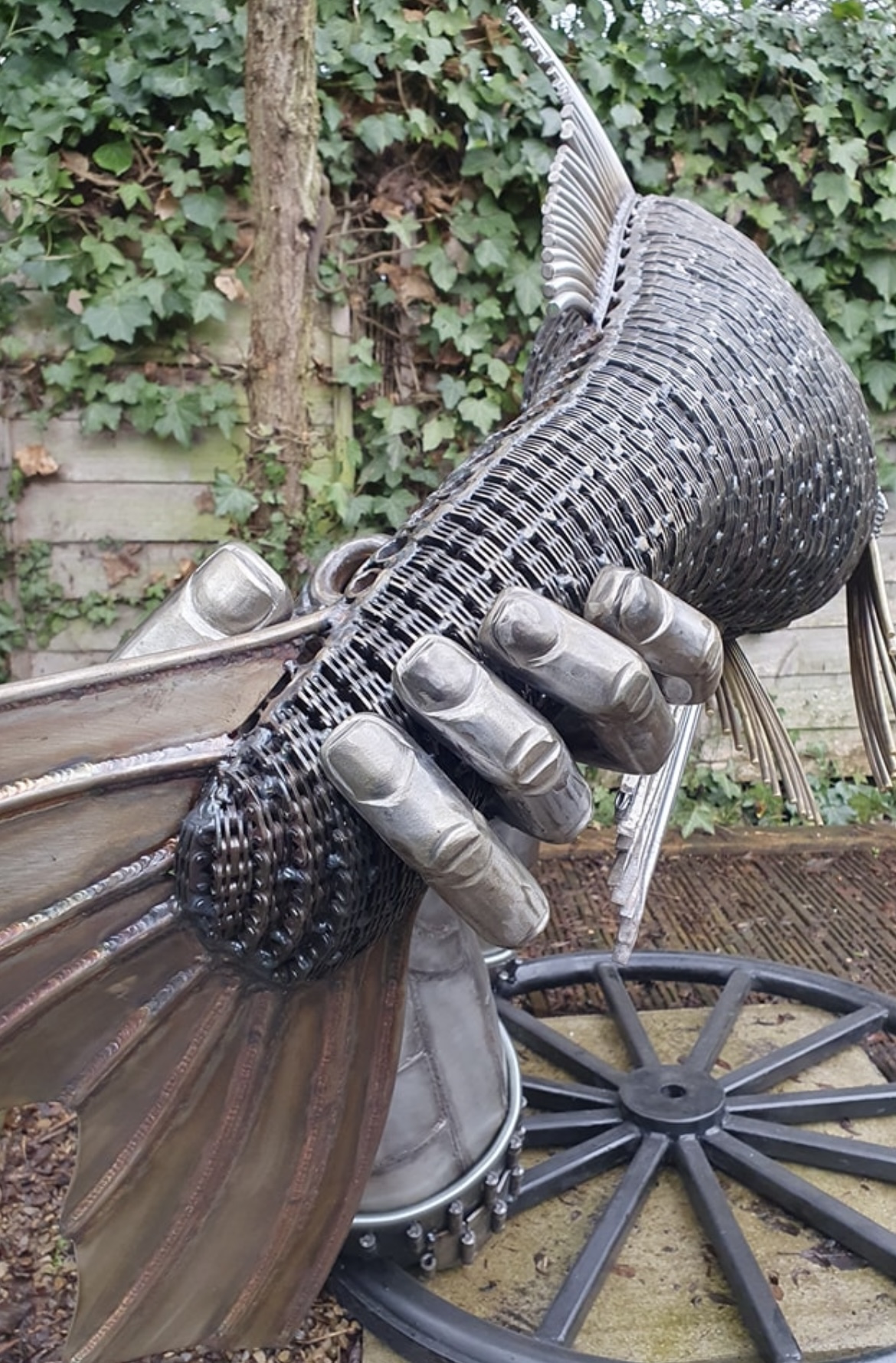 Eventually, we will be looking to settle it in a more permanent place with pebbles and stones submerging the wheel base to make it look like hands emerging from the ground, and with some lighting positioned to illuminate it at night. We've been told – and have seen – the metals will change colour as it spends more time outside and this will bring a desirable, evolving additional texture to the work alongside the different light injected onto it and through it during the seasons.
We can't thank Jason enough. Not just for creating this amazing piece for us, and the pleasure of working with him, but also for his decision to turn his passion and talent into his vocation, enabling people like us to invest in his time for our benefit. Once again, you'll find his portfolio of work and contact details via his website, jasonheppenstall.co.uk.