I was thrilled to be asked to write an article for the latest issue of Nightingale Magazine, the printed manifestation of the journal of the Data Visualization Society.
This issue focuses on the theme of 'Inspiration' and having just received a copy today, I can confirm there are *tons* of brilliant contributions throughout the main magazine as well as a couple of excellent supllements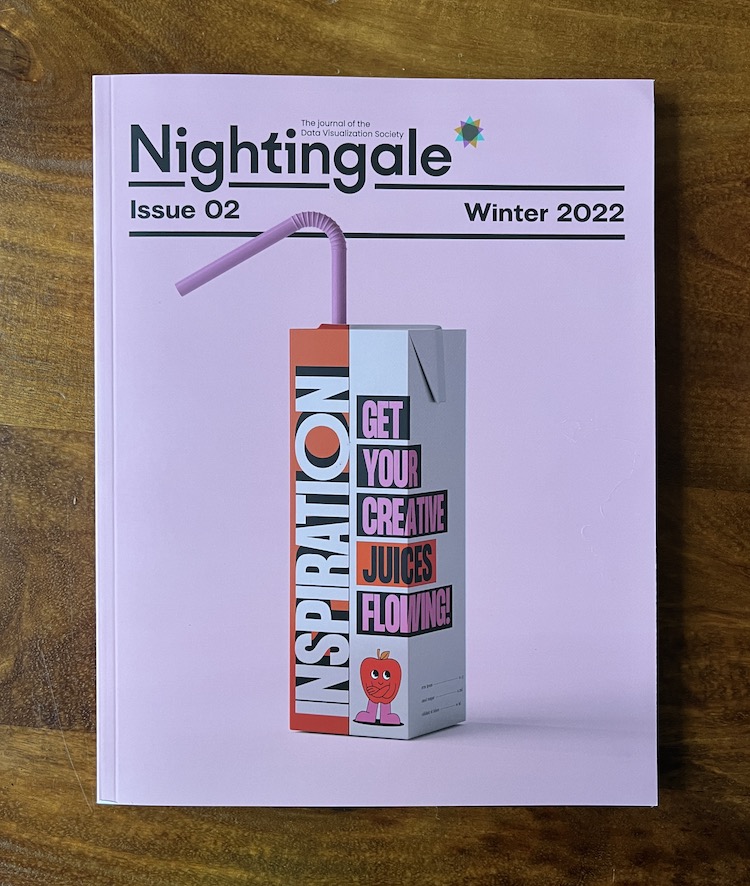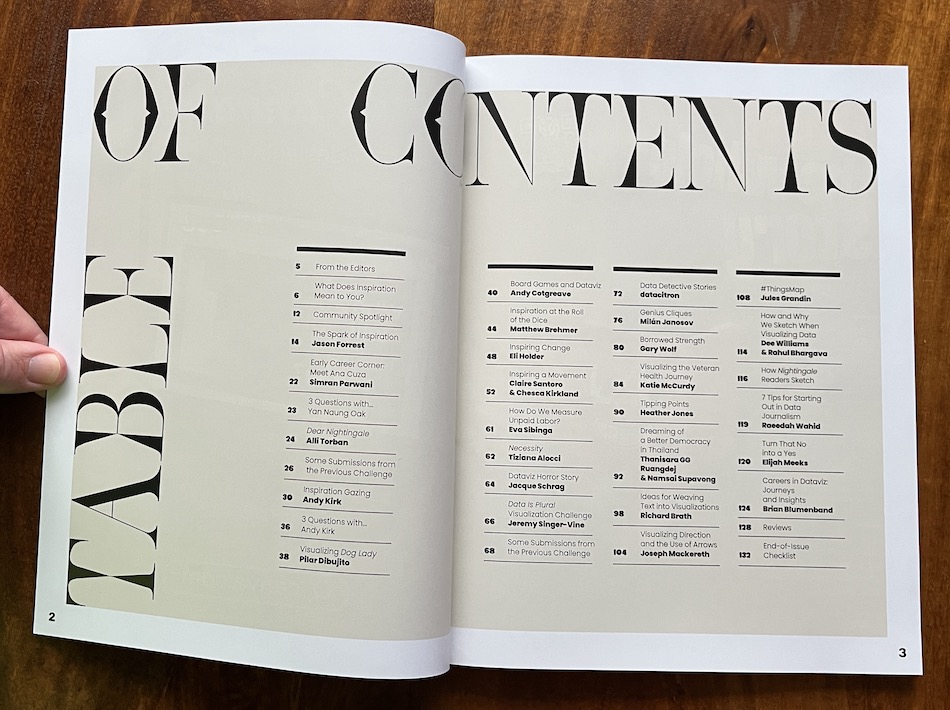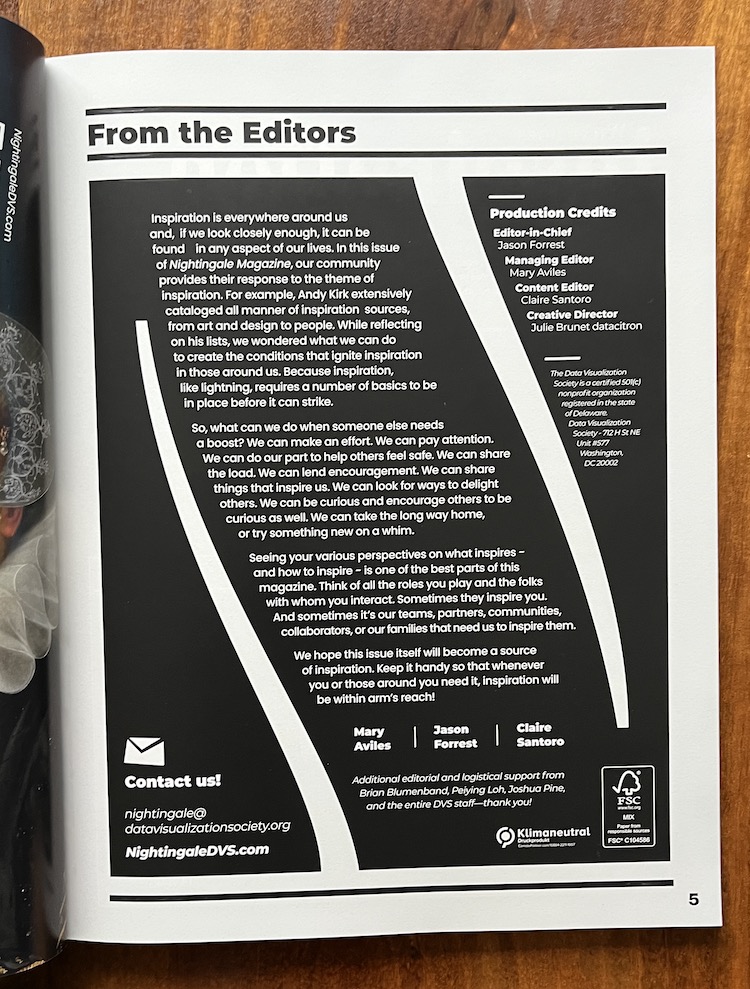 My article was titled 'Inspiration Gazing: Injecting Fresh Thinking from Further Afield' and relates to a recent period of thinking I've been doing about looking further afield for sources of inspiration that are somewhat external to and beyond the typical boundaries of what one would see as the data visualisation 'field'.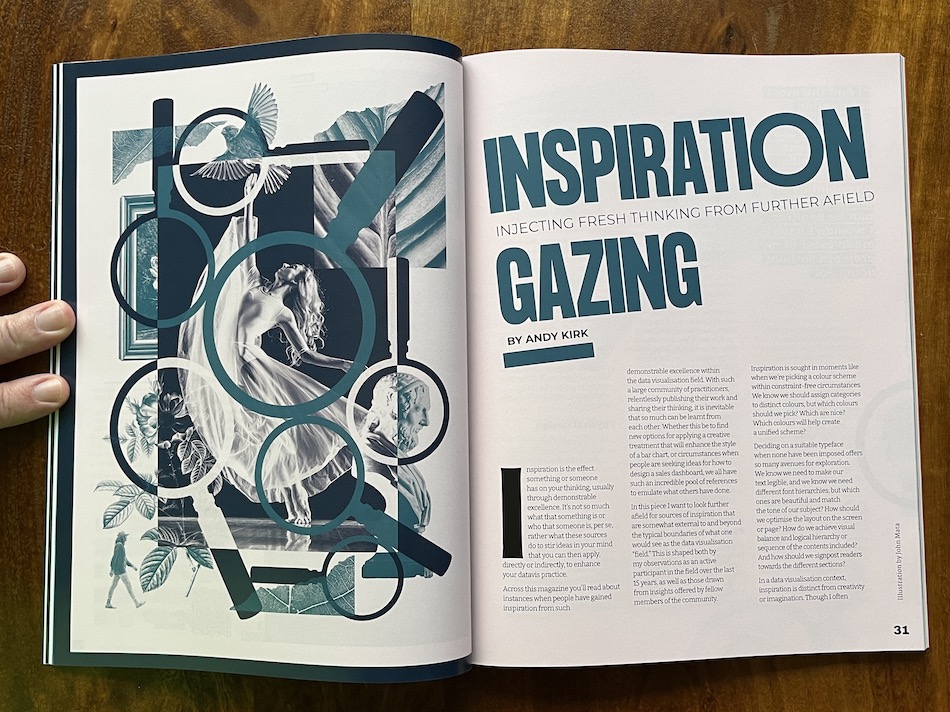 I was also happy to participate in a '3 questions with…' feature in which I gave my responses to the following questions (1) three data vis people I'd invite to a dinner party, (2) one topic I'd absolutely love to visualise, and (3) what entirely new career path I would choose if it became necessary. You'll have to read the magazine to see my answers…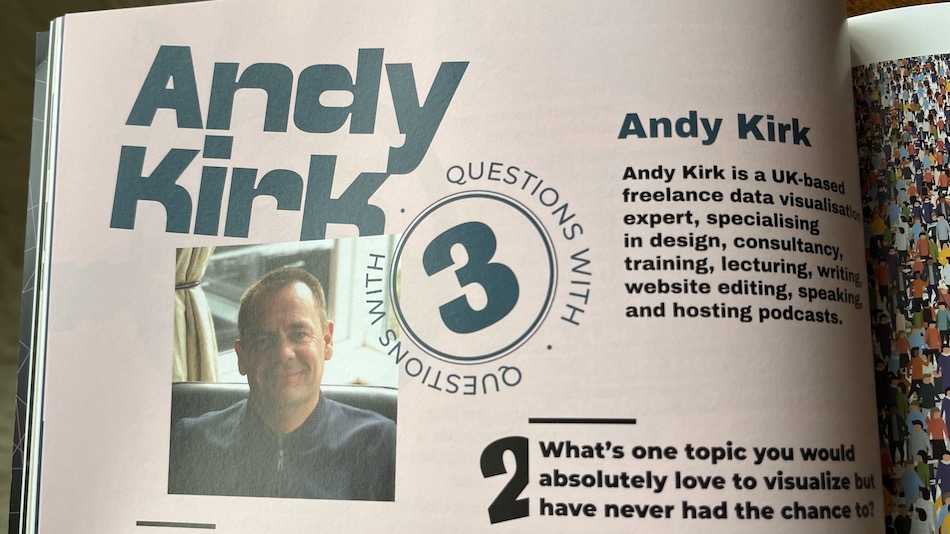 Thanks to Mary, Jason, and Claire for an excellent experience collaborating with them and for their editing expertise!